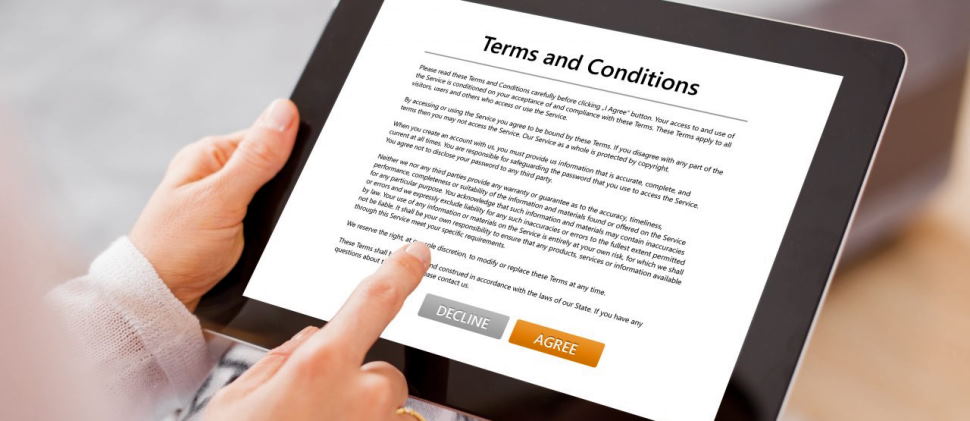 1. Access to Content.
The Mallow Bar tries to provide uninterrupted access to our website. However, from time to time, you may be unable to access digital content due to conditions beyond our control. These conditions include, but are not limited to acts of God, power outages, electrical problems and/or the acts of computer hackers and others acting outside the law. Access may be unavailable due to software issues, server downtime, increased Internet traffic or downtime, programming errors, regular maintenance of the system, and other related reasons. Please know that, when one or more of these events occurs, The Mallow Bar will exert commercially reasonable steps to ensure access is restored within a reasonable period of time.
The Mallow Bar reserves the right, in its sole discretion, to change, modify, or discontinue any aspect or feature of our website in whole or in part, including, without limitation, any content, availability or access to www.themallowbar.com. You are solely responsible for ensuring that you have sufficient and compatible hardware, software, telecommunications equipment and Internet service necessary for use of our website.
2. Prohibited Conduct.
We expect you to use good judgment when using and accessing our site and its content. Our website and the digital content available on and through it are all governed by copyright laws and other applicable laws. Below is a list of some of the things you may not do. You may not:
• Transmit, install, upload or otherwise transfer any virus, advertisement, communication, or other item or process to the Site that in any way affects the use, enjoyment or service of the Site, or adversely affects www.themallowbar.com's computers, servers or databases.
• Capture, download, save, upload, print or otherwise retain information or content available on the site except for personal use.
• Remove or modify any copyright, trademark, legal notices, or other proprietary notations from the Content available on the Site.
• Transfer our website content to another person; "frame," "mirror," "in-line link," or employ similar navigational technology to our website content; or "deep link" to the Site Content.
• Violate or attempt to violate The Mallow Bar's security mechanisms, access any data or server you are not authorized to access or otherwise breach the security of our website or corrupt it in any way.
• Engage in any other conduct which violates the laws of the United States or any foreign jurisdiction (especially copyright laws).
• Use any device not approved by The Mallow Bar (such as a "web crawler" or other automatic retrieval mechanism) or other means to harvest information about other users, our websites or our company.
• Use or attempt to use our website or any of our content to violate a third party's intellectual property, personality, publicity or confidentiality rights; upload, download, display, publish, perform, create derivative works from, transmit, or otherwise distribute information or content in violation of a third party's intellectual property rights.
• Post obscene, harassing, defamatory, violent, pornographic, abusive, threatening, objectionable or illegal material on the Site; post a communication that advocates or encourages criminal conduct or conduct that may give rise to civil liability.
• Advertise or otherwise solicit funds, goods or services on or through our site.
• Provide any commercial hosting service with access to our site and/or its content or programs.
We reserve the right to monitor use of our website(s) and we may revoke or deny access to any content or programs to any person or entity whose behavior, activities or use of our website or its content violates or appears to violate the prohibited conduct described above. The Mallow Bar reserves the right to deny nominations for Community 100 and prohibit uploading of content in appropriate circumstances from users who repeatedly infringe content of others by uploading content to any part of this website. Access to content or programs beyond that of normal patterns of use that suggests systematic copying of the materials constitutes prohibited conduct and will result in revocation or denial of access to the Content. The terms "normal patterns" and "abuse" shall be determined solely by The Mallow Bar.
We report suspicious behavior to and cooperate with civil and criminal enforcement agencies both in the United States and abroad. You hereby consent to monitoring and to the provision of all information about your use of our site to law enforcement and others as may be useful to respond to allegations that our website, content, services or information has been misused or violates the rights of any third party.
3. Absence of Warranties, Express or Implied.
The Mallow Bar makes no representations or warranties regarding its www.themallowbar.com website. The digital content available on or through The Mallow Bar has been compiled by The Mallow Bar, third parties and other proprietary sources. The Mallow Bar does not represent or warrant that any content or information is current, complete or accurate.
ALTHOUGH The Mallow Bar HAS ATTEMPTED TO PROVIDE ACCURATE INFORMATION ON ITS WEBSITE, IT MAKES NO GUARANTEE OR WARRANTY, EXPRESS OR IMPLIED, AS TO THE RELIABILITY, ACCURACY, TIMELINESS OR COMPLETENESS OF INFORMATION ON THE WEBSITE AND ASSUMES NO RESPONSIBILITY FOR ANY ERRORS OR OMISSIONS THEREIN.
4. Disclaimers and Limitations on Liability.
The Mallow Bar AND www.themallowbar.com HEREBY DISCLAIM ALL REPRESENTATIONS AND WARRANTIES REGARDING THE PERFORMANCE OF THE WEBSITE, ANY PRODUCTS OR SERVICES ON THE SITE OR THE ACCURACY, CURRENCY, OR COMPLETENESS OF THE CONTENT, DATA AND INFORMATION, INCLUDING (WITHOUT LIMITATION) ALL WARRANTIES OF MERCHANTABILITY, FITNESS FOR A PARTICULAR PURPOSE, TITLE, NON-INFRINGEMENT OR ANY IMPLIED INDEMNITIES. ADDITIONALLY, UNDER NO CIRCUMSTANCES SHALL WE BE LIABLE TO YOU FOR ANY DAMAGES WHATSOEVER, INCLUDING (WITHOUT LIMITATION) ANY DIRECT, SPECIAL, INCIDENTAL, EXEMPLARY OR CONSEQUENTIAL DAMAGES, LOST PROFITS, OR ANY OTHER CLAIMS OF YOURS OR THIRD PARTIES, EVEN IF WE HAVE BEEN ADVISED OF THE POSSIBILITY OF SUCH DAMAGES.
YOUR USE OF OUR WEBSITE IS AT YOUR SOLE RISK AND ANY CONTENT THAT YOU VIEW, DOWNLOAD OR STREAM IS DONE AT YOUR OWN DISCRETION AND RISK, AND YOU ARE SOLELY RESPONSIBLE FOR ANY DAMAGE TO YOUR COMPUTER SYSTEM AS A RESULT, AND FOR ANY LOSS OF DATA THAT RESULTS FROM THE DOWNLOADING OR STREAMING OF ANY SUCH CONTENT, INCLUDING ANY DAMAGES RESULTING FROM COMPUTER VIRUSES.
THE LAWS OF YOUR JURISDICTION MAY PROHIBIT OR MODIFY THE FOREGOING DISCLAIMERS AND LIMITATIONS ON DAMAGES, AND SUCH DISCLAIMERS OR LIMITATIONS ON DAMAGES MAY NOT APPLY TO YOU. HOWEVER, The Mallow Bar RELIES ON SUCH DISCLAIMERS AND LIMITATIONS ON DAMAGES TO THE MAXIMUM EXTENT PERMITTED BY LAW.
5. Warranty and Indemnification Obligation of User.
You must have permission to submit any photo or content you provide to the website. By submitting a photograph or content to the community and/or website, You warrant that You have the right to submit it and license us to post it.
You agree that you shall indemnify and hold harmless The Mallow Bar, its officers, directors, employees and agents, and all entities that have contributed content, information or data to, or provided services on or through The Mallow Bar and www.themallowbar.com, against any and all losses, claims, demands, expenses (including reasonable attorneys' and expert witness fees) or liabilities of whatever nature or kind arising in any way out of your violation of this agreement, any of its terms or conditions or your use of our website, or of the content, or information and data contained therein or provided through it.
6. Third Party Content; Hyperlinks.
Our website(s) may contain links and references to other third party websites and materials. We do not assume any responsibility for these websites or materials and provide these links or materials solely for your convenience. The Mallow Bar may disable any hyperlink to our site at any time. We reserve the right (but are not obligated), subject to applicable laws, to monitor third party websites and hyperlinks on and to our website.
The Mallow Bar MAKES NO WARRANTY, EITHER EXPRESSED OR IMPLIED, OF THE ACCURACY, MERCHANTABILITY, FITNESS FOR A PARTICULAR PURPOSE, TITLE OR NON-INFRINGEMENT OF, NOR ANY IMPLIED INDEMNITIES FOR ANY DATA OR INFORMATION PROVIDED BY THIRD PARTIES. THIS INCLUDES, BUT IS NOT LIMITED TO, ANY INFORMATION FOUND ON A LINK LOCATED ON THIS SITE THAT ALLOWS USERS TO ACCESS INFORMATION FOUND ON ANOTHER SITE. ADDITIONALLY, The Mallow Bar DOES NOT REPRESENT OR WARRANT THE EXISTENCE OR FUNCTIONALITY OF ANY WEBSITE WHICH CAN BE ACCESSED THROUGH A LINK LOCATED ON A The Mallow Bar WEBSITE.
7. Copyrights, Trademarks and Other Proprietary Rights.
The Mallow Bar and/or its third party content providers retain all rights throughout the universe in the intellectual property in and on the The Mallow Bar website, including but not limited to trademarks, service marks, trade dress, inventions, ideas, trade secrets, the source code, the HTML code, the "look and feel" of the website, its color combinations, layout, and all other graphical elements, and the copyrights in and to its content. You should assume that everything You read or see on the Site is copyrighted, trademarked, or otherwise protected and owned or licensed by The Mallow Bar. Except as expressly stated on the Site or in these Terms, nothing that You read or see on the Site or in the CONTENT may be copied, reproduced, modified, distributed, transmitted, republished, displayed or performed for commercial use without the prior written consent of The Mallow Bar, except as provided in these Terms. Nothing in these Terms grants you an express or implied license to use any of The Mallow Bar's intellectual property except as provided herein.
If you submit any idea, invention, discovery, improvement, trade secret or know-how to The Mallow Bar, You may forfeit those rights and any applicable moral rights contained in such communication or material.
8. Security; Authorized Use.
You may not, directly or indirectly, violate or attempt to violate the security of any The Mallow Bar website. The Mallow Bar has the right but not the obligation to investigate occurrences of possible violations and will cooperate with all applicable law enforcement authorities in prosecuting violators. The Mallow Bar may immediately suspend your access to the extent possible while it conducts an investigation.
You represent and warrant that you are the person on whose behalf you claim to accept this agreement. As stated earlier in this agreement, if you are entering into this agreement on behalf of a third person or entity, you represent and warrant that you have the power and authority to enter into these terms and bind such person or entity. You also represent and warrant that you are an adult who is legally able to enter into this agreement.
You agree to notify The Mallow Bar immediately if you are aware of or suspect unauthorized use of our website and/or any content or programs.
9. Term and Termination.
The term of this agreement shall begin on the day that you first access our website and shall continue until terminated by either of us upon notice, which may be given by email. All of The Mallow Bar's rights as set forth herein and Your obligations under Section 6 shall survive any termination or expiration of this agreement. Additionally, all of the restrictions on use of our information shall continue to apply to information downloaded from any The Mallow Bar website or third party provider until all copies of that information are destroyed by you. In addition to any other rights or remedies The Mallow Bar may have at law or in equity, The Mallow Bar may terminate this agreement at any time and at its sole and absolute discretion. The Mallow Bar may also terminate your access to content or otherwise block or cancel your access to our website without notice if we believe, in its sole judgment, that you have breached or may breach any term or condition of this agreement, or engaged in conduct that The Mallow Bar deems inappropriate.